Hey BLI$$ness woman!  Here are my fave resources that have helped my and my students' BLI$$nesses grow: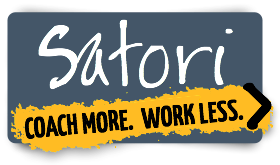 When I first got Satori, my biz revenues doubled that month, because I finally had booking and billing systems in place for my coaching work! The easy-to-use software helps keep track of scheduling w/o stress, confidential client files, sending client reminders, offering free consult appointments, converting timezones, and remembering to do PayPal billing. I think of Satori as my electronic virtual assistant. Plus, their two tech-support guys, Lachlan Cotter and Forest Linden, "The Tech Husband," are kinda cute, and that's always a good reason to invest in your company!
For low-budg, high-end looking website building software for non-tech-savvy people. Great for website and opt-in pages. You still have to have a designer do your banner and logo.
Affordable and easy web hosting we recommend.